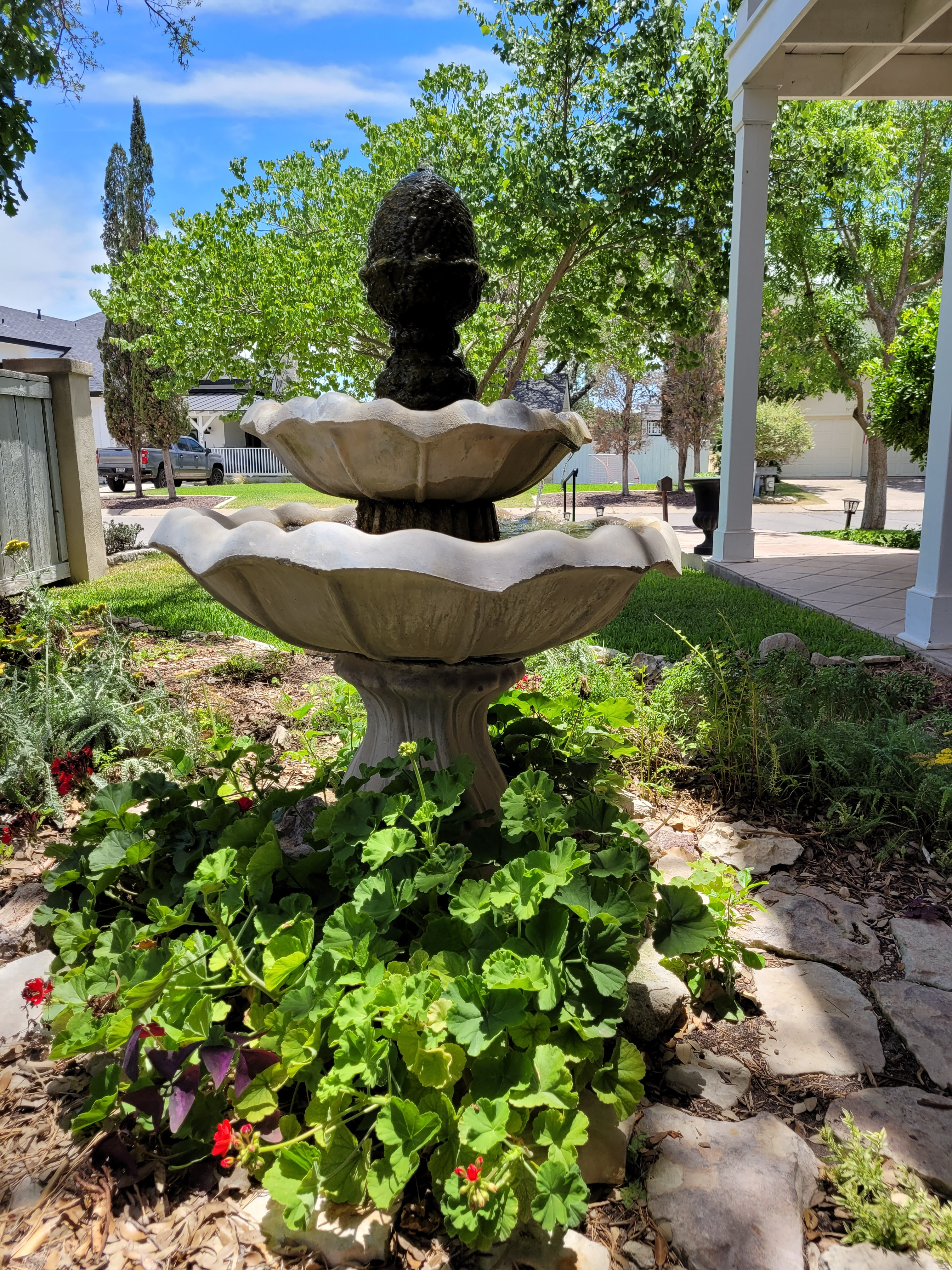 You might say that Steve and Lynda Ables have deep "roots" in Kerrville and Riverhill.And no, I'm not just talking about their yard!While they have worked to bring a bit of New Orleans charm to their property, their community participation and involvement is pure Texas friendly.Judge Ables is well known for his work, his golf, and his writing.And, of course, for his love of Baylor and his rousing rendition of Mustang Sally!We're all glad he decided to drop his aspirations of being an English Literature professor, and took up the practice of law here in Kerrville.
Lynda came here from, well, many places!From being a surfer in Hawaii to teaching at Schreiner to starting the Hill Country Orchestra, she defines the term "multi-talented".She has worked with singers and musicians, including the lead of local favorite, The New Buddy Holland Band.She also is a sustaining member of the Tierra Madre Garden club. Oh, and she speaks Japanese!
As we all know, the drought has severely limited the ability to keep a great yard, but the Ables pull it off.The current iteration of their yard doesn't include some of the more thirsty flower varieties, but with a few new drought-resistant plantings, careful tending, the front fountain (complete with goldfish!), and the colorful flower boxes at the windows, the effect is pleasing and peaceful.
Join me in congratulating Judge & Lynda Ables for receiving the June Yard of the Month award.