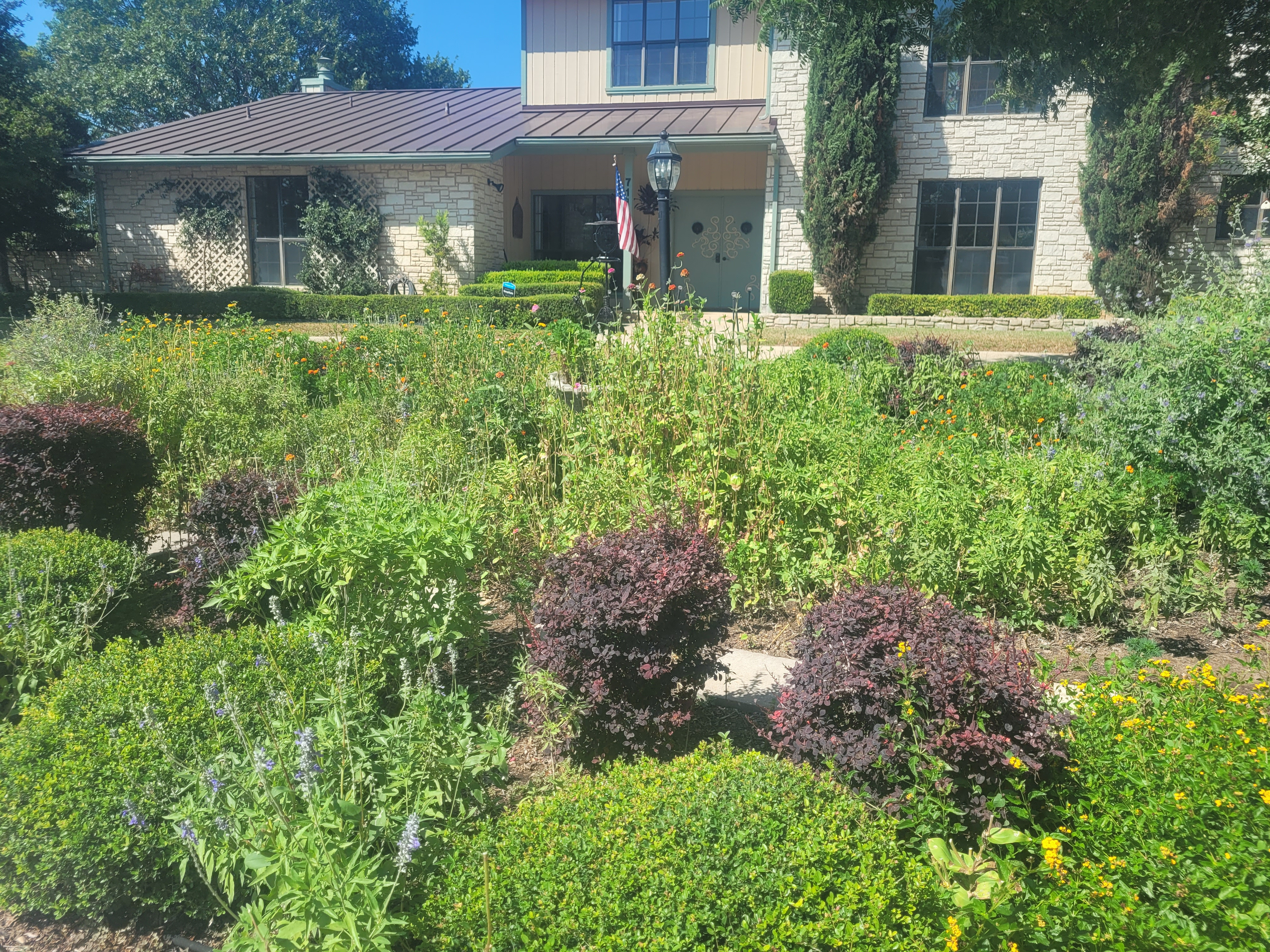 Drought + Deer + Wildflowers means less color and more stems with flowers mysteriously missing, but Dan and Linda Ehrenreich's front yard is still something to behold. The landscaping wasn't much when they moved into their current home on Oakland Hills, but it sure is beautiful now. From shrubs to flowers to beautiful shade trees, it is truly worthy of Yard of the Month awards. And, by the way, this is the second house they've owned in Riverhill and have won Yard of the Month for both!
As Dan describes it, he's "just the yardman", Linda is the gardener. As an artist, she loves color and makes sure that her surroundings show it. In search of that color, Linda saw an ad for flower seeds, four packets for a dollar, and the rest is history. Many of the flowers have been "deered" as the creatures get hungry in this tough summer, but it is still a sight for tired eyes, and a stop for butterflies, hummingbirds, and bees. Nature as it should be.
Dan and Linda ended up in Kerrville pretty much by accident – as is the case with many of us. They were living temporarily in a place in Pflugerville, looking all through the area for property with two dichotomous characteristics – waterfront and affordable. They came through Kerrville on one trip and decided to investigate further. Enter a real estate agent, an offer, a waiting game, and finally, success! They've lived here now for 16 years. Both are originally from upstate New York and lived in Houston and Boston before settling here. As Linda puts it, she loves "shoveling sunshine".