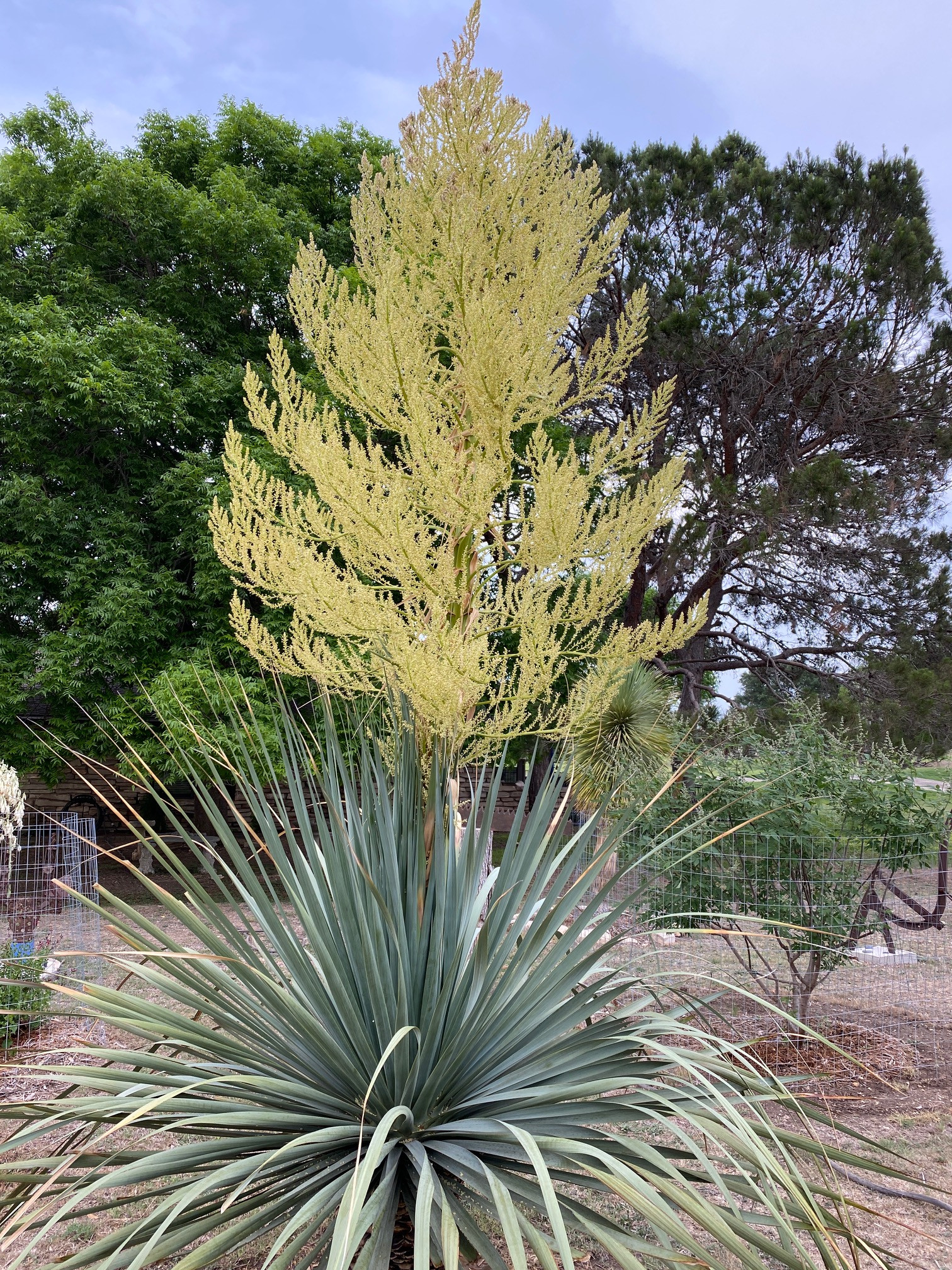 f you live on Englewood Drive or have ever teed up a golf ball on the 13th hole, you have, no doubt, noticed the spectacular garden in the little triangle of land between the road, the tee boxes, and the first house on that side of the road.
That garden is the fine work of Michel Millet.Starting with a bare patch of weeds with one sickly plant and dying tree, he has transformed that triangle with a wide variety of plants, trees, and even a whimsical sculpture or two.It is a great example of what can be done with a bit of imagination and a whole lot of work.
Michel and Ellen moved here almost seven years ago from Panama!You might wonder how two people living in Panama arrived in our little burg, but Ellen had remembered the area well from time spent at the Lazy Hills Guest Ranch in Ingram.
I can't even begin to tell you the names of all the various plants in that garden, but they include Yuccas, Spanish Daggers (there's a name for you), Sotol, various types of Sage, and Agave deserti, which blooms from the bottom up, and is in spectacular bloom this year.
Congratulations, Michel (according to Ellen, it is all his work!), on being named the May 2022 Yard of the Month.Oh, and by the way, Michel is also a fine photographer.All the pictures of the garden that you see here are his.