Annual Meeting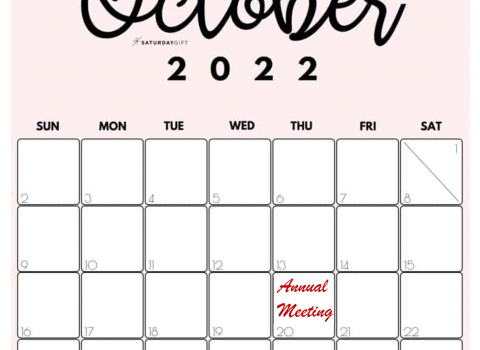 Our annual membership meeting was held on Thursday, October 20. The minutes are posted below, as well as a presentation that was used during the meeting. If you could not attend and have not renewed your membership, now would be a PERFECT time. The membership form is posted below.
ANNUAL MEETING AGENDA
October 20, 2022
Riverhill Country Club 5:30 P.M.
Call to order and opening remarks Bill White
Riverhill Country Club annual update Jeff Hunter
Certification of proxies and verification of quorum Niel Powers
Reading of minutes from 2021Annual Meeting Niel Powers
Approval of Agenda for meeting Niel Powers
Reports of officers/committees
Motion to waive reading
Motion to accept 2021 report
Architectural Control Doug Holmes
Member Services Deby Fowler
Report of Secretary Niel Powers
Financial (2021 performance & 2022 proposed budget) Bill White
Outgoing Board recognition
Election of new board members Niel Powers
Results and certification of Board election
Presidents report Bill White
Unfinished business from previous meeting
New business
Open board position
Introduction of new Board Members
Lost & Found
Board
Q&A
Member Forum Members
Set date for 2023 Annual Meeting - October 19, 2023
Door prize drawing Deby Fowler
Closing Remarks & Adjournment Bill White
---